Radite u Odjelu ljudskih potencijala? Ili ste voditelj HR-a? Imate osjećaj da vas vlasnik ili CEO kompanije ne razumije, i da su potrebe HR odjela uvijek nekako zadnje na listi prioriteta. Ili čujete onu poznatu "ima ljudi, naći ćemo nekog…"
… a većina vaših ideja i prijedloga za poboljšanje završavaju "u smeću" i neprihvaćeni jer prva stvar koju vlasnik pita je:
ok, a koliko ćemo mi više novaca zaraditi/uštediti zbog toga? Ako dobiješ budžet, kada mogu očekivati povrat uloženih novaca? Koliko će se povećati prodaja? Koliko će narasti prihodi? Koliko ću smanjiti trošak?
I tako unedogled.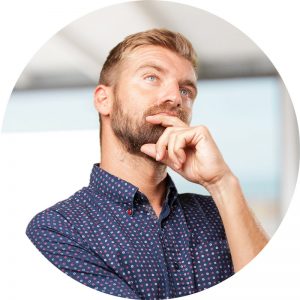 A u isto vrijeme promatrate kako kolege iz
…nekako uspješnije nalaze razumijevanje od strane za svoje planove i budžete za razliku od vaših.
Ovo nije neubičajena situacija jer je ljudskom kapitalu teško pridodati konkretnu novčanu vrijednost.
Zato se kao dio HR ekipe često mučite oko dobivanja budžeta za edukacije zaposlenika i ostale potrebne alate. Iz našeg bogatog iskustva, i mi znamo da to nije lako, jer nije jednostavno prikazati financijsku korist vaših aktivnosti prema vlasniku ili CEO-u.
Dobra vijest je da se sve može mjeriti i dokazati, a svaki CEO ili vlasnik želi vidjeti taj povrat na uloženo. Kako se to u vašem slučaju radi doznajte da HRulez radionici!
Javite nam se ukoliko želite dobiti
besplatan popis glavnih HR pokazatelja koji vam mogu pomoći u vašem poslu
Ako želite naučiti kako razumjeti razmišljanja CEO-a…
…pričati njegovim jezikom i dobiti odobrenje budžeta za sve svoje HR projekte, pridružite nam se na edukaciji
HRrulez!
Trajanje edukacije: 2 dana uživo
Veličina grupe: do 10
Cijena po polazniku: na upit
10 % popusta za 2 ili više polaznika iz iste organizacije